Jeep Car Rentals at Kalamata Airport
UNBEATABLE VALUE CAR RENTAL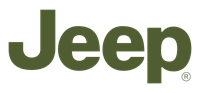 Jeep - Kalamata Airport
check_circle
3 Jeep car rental quotations searched.
Popular Jeep models to rent:
About Jeep Rental Cars at Kalamata Airport
Jeep, an American automobile brand, has a rich history of providing robust, reliable and comfortable vehicles, perfect for any adventure. A hallmark of the brand is its commitment to delivering high-quality vehicles that are not only stylish and technologically advanced but also built to withstand even the harshest of conditions. Known for their off-road prowess, Jeeps are designed for those who love the thrill of exploration and adventure.
Whether you're a business traveler in need of a luxurious ride or a leisure traveler seeking an adventurous journey, Jeep rentals at Kalamata Airport cater to all your needs. Conveniently located at the Kalamata Airport, you can begin your journey with a Jeep rental the moment you land.
Experience the Thrill of Kalamata with a Jeep Renegade
When it comes to striking the perfect balance between city driving and off-road adventures, the Jeep Renegade stands out. It's compact enough for city driving but sturdy enough to handle rugged terrain, making it the perfect companion for exploring the diverse landscapes of Kalamata.
The Jeep Renegade is equipped with modern features like a touchscreen infotainment system, advanced safety features, and a comfortable interior. If you're looking for an eco-friendly option, the Renegade also offers a plug-in hybrid variant. So, whether you're a business traveler needing to navigate the city streets or a vacationer planning a trip to the countryside, the Jeep Renegade, available at BUDGET, is a smart choice.
For unbeatable Kalamata Airport Car Rental prices and options, there's no better place than Kalamata Airport. With a wide range of Jeep models to choose from, your journey can begin the moment you land, saving you time and offering the convenience you need. Whether you're here for business or pleasure, a Jeep rental can make your trip to Kalamata a memorable one.
Jeep Vehicle Rentals by Group Available at Kalamata Airport
Which Car Rental Companies Offer Rental of Jeep Cars from Kalamata Airport?
Jeep Vehicle Rental at Kalamata Airport - FAQ
question_answer Which car rental companies offer Jeep car rentals at Kalamata Airport?
question_answer Which car rental company at Kalamata Airport offers the cheapest Jeep car rentals?
question_answer Which manual/stick shift Jeep cars are available to rent at Kalamata Airport?
The following manual/stick shift Jeep cars are available to rent at Kalamata Airport:
Jeep Renegade
Alternative Car Brands Available to Rent at Kalamata Airport
We have 107 different types of vehicles from 25 manufacturers provided by 19 car rental companies at Kalamata Airport.